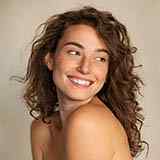 We've experienced great care at Vivo Pediatrics. From our son's chronic ear infections, allergies and asthma attacks, we've had an extraordinary number of health items to follow up on. The doctors and nurses at Vivo are thorough, patient, kind and we always leave feeling our children have received great care.

The best dermatologist in my opinion, lot of patience and solved my Issues very easily. Staff were very friendly.
I would highly recommend Dr. O'Neil. She's very thorough, kind and caring and went above and beyond to help me.
Doctors explained everything to me. Even though it was medical terms, I understood because they gave me all explanations.
Vivo staff are very professional. They addressed all my questions and concerns and was available over the phone as well.