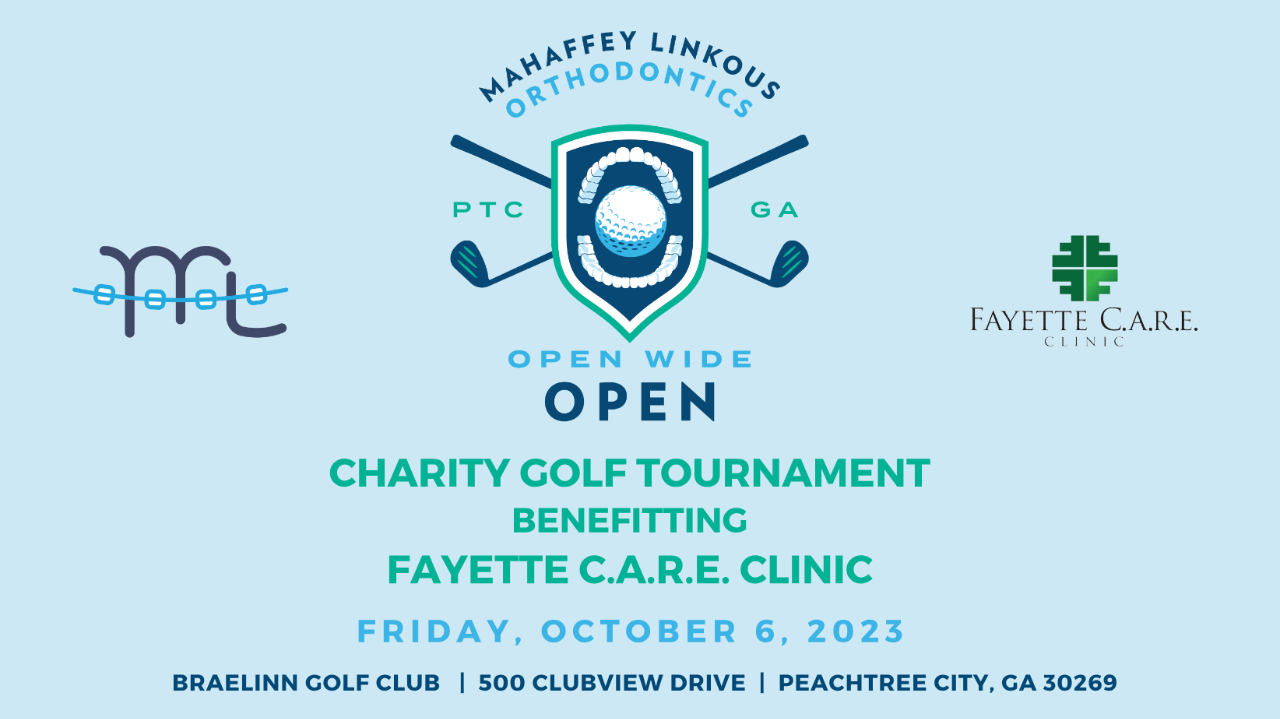 The Mahaffey and Linkous Orthodontics Open Wide Open Golf Tournament is a one-day scramble format tournament that provides support for Fayette C.A.R.E. Clinic, a 501 (c)(3) nonprofit for free healthcare services and coordination of the volunteer specialty services team, which patients are referred to for cardiology, general surgery, podiatry, gynecology, dental care, vision, physical therapy, chiropractic, dermatology, cancer treatment, non-narcotic prescriptions, and programs like the Steps to C.A.R.E. program for health improvement for those with chronic disease. Fayette C.A.R.E. Clinic helps Fayette County residents unable to qualify for Medicaid or Medicare but are 200% or below the Federal Poverty level. The need is even more significant in this economic climate of rising housing and food cost, making it impossible for some Fayette County neighbors to afford health insurance. Individuals have had to make the difficult decision to choose to pay for housing and food over insurance, hoping their health will not decline. Fortunately, if they find themselves needing healthcare, residents of Fayette County have Fayette C.A.R.E. Clinic. Having the care they need at Fayette C.A.R.E. Clinic keeps patients out of crisis and out of the hospital ER, making our community healthier for all.
Please help us reach our goal of $50,000.00 by registering as a player, team, or sponsor. You'll enjoy a fun-filled day of golf, and for every $1 donated, $19 in free healthcare services will be provided by the clinic.
Registration closes on Friday, September 22, 2023 for Sponsors.
Registration for Individual Players and Teams of Four closes on Wednesday, October 4, 2023.